History of Studio Devil
Studio Devil was formed in 2006 by Dr. Marc Gallo.
The company has made many very profound accomplishments in the years. Some of the major ones are listed below...
2023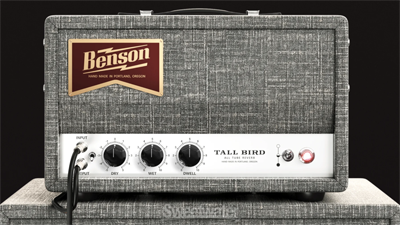 Benson Tall Bird Spring Reverb
Studio Devil, in collaboration with Mixwave, develops a stunningly accurate model of the Tall Bird spring reverb by Benson Amps using our proprietary convolution impulse response and analog tube circuit modeling technologies.
2021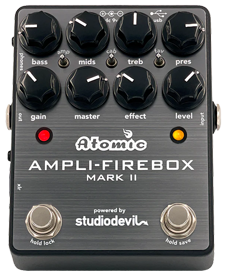 Ampli-Firebox Mark II
Studio Devil uses improved amp modeling from Gallo Engineering to create Ampli-Firebox Mark II: a comprehensive amp modeler and effects processor in a stomp box.
Building on its successor, the new Mark II version adds improved power amplifier response, better tone matching, and better speaker cabinet impulses.
With an overhauled user controls experience, and a new effects engine, Ampli-Firebox mkII takes portable amp modeling to the next level.
2020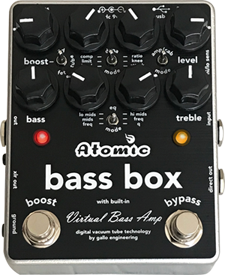 Bass Box
Studio Devil Virtual Bass Amp technology becomes an integral part of Bass Box: the world's first all-digital, bass modeling and effects stomp box. Features include all digital emulations of classic studio compressors, EQs, tube amps, and speaker cabinets featuring tube preamp emulations from the original Virtual Bass Amp plugin...in a stomp box!
In addition to Virtual Bass amp modeling technology, Studio Devil meticulously analyzed and modeled several pieces analog studio processing gear renown for their traditional use in bass signal processing. The list includes EQs from Pultec, compressors from dbx, enhancers from BBE, just to name a few!
2017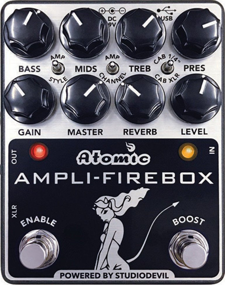 World's First Amp Modeling Stompbox
Gallo Engineering and Studio Devil conceive and design Ampli-Firebox, the world's first all-digital amp modeling stomp box.
Incorporating an analog look and feel with the all-digital guitar amp modeling and effects technologies from Studio Devil under the hood, Ampli-Firebox becomes a huge success, providing guitarists with a portable, compact, and amazing sounding guitar amp modeling solution that fits perfectly on any effects pedal board.
2016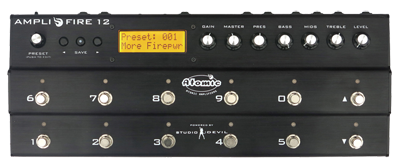 AmpliFire 12
Feeling the need for a larger and updated version of the highly successful AmpliFire guitar amp modeling and effects processor, Studio Devil designs AmpliFire 12.
More than just a scaled up version with more buttons and a larger screen, AmpliFire 12 is designed to harness more power from its signal processing capabilities, introducing new amp models, improved amp modeling technology closer to that of desktop performance, and newly designed pitch shifting algorithms.
2015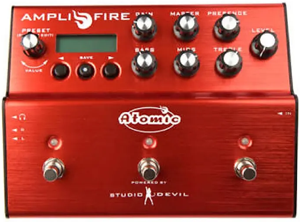 AmpliFire Modeling & Effects Processor
The world of hardware begins for Studio Devil with the release of AmpliFire: the first compact digital amp modeling and effects processor to feature Studio Devil's award-winning amplifier models and effects.
This is the first hardware product designed and endorsed by Studio Devil and was a huge success, enabling guitarists across the globe to put amp modeling on the floor for stage, practice, and home use.
Thinking of it as Amp Modeler Pro in a pedal, Studio Devil software was forever changed by enabling to grow out of just being simply a plugin for computer use and into a true hardware-based portable solution.
2012

Kush Audio Clariphonic DSP
Kush Audio partners with Studio Devil to create a DSP model of the world-renown Clariphonic Parallel Equalizer.
Studio Devil applies its analog circuit modeling technology to create a digital replica faithful to the original analog circuitry of this studio classic EQ. Studio Devil's company slogan, "Desire Analog. Embrace Digital.", enjoys its continuing tradition of validity and success.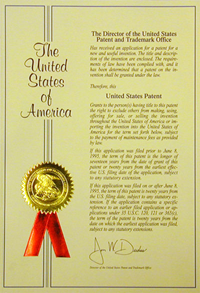 U.S. Patents Awarded
Marc Gallo, Ph.D., founder of Studio Devil, is awarded patents for guitar amplifier modeling technologies that he invented and incorporated into several Studio Devil product lines.
These patents demonstrate that Studio Devil's amplifier modeling methods are truly "one of a kind".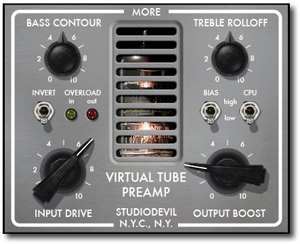 Virtual Tube Preamp
Studio Devil branches out beyond guitar and bass amplifier modeling to create an all-purpose faithful reproduction of a classic 12AX7A preamplifier.
Using newly developed non-linear circuit modeling technologies, Studio Devil Virtual Tube Preamp (VTP) emulated a real vacuum tube preamplifier stage with unprecendented accuracy and detail.
2011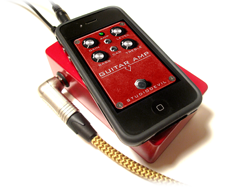 Studio Devil Guitar Amp for iPhone
Studio Devil creates one of the first ever guitar amp modeling mobile applications for iPhone...Guitar Amp for iOS!
Featuring 3 amplifier models, Guitar Amp for iPhone turns your mobile phone into a portable guitar amp.
One of the first guitar amp emulation applications for Apple iPhone, Studio Devil goes on to become one of the pioneers in portable guitar amp modeling products.
2009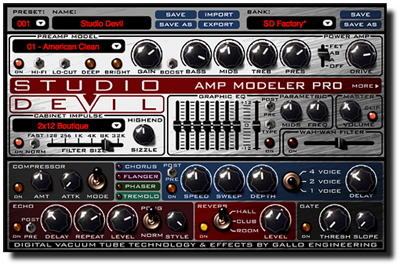 Amp Modeler Pro
An ambitious undertaking, Amp Modeler Pro marks Studio Devil's first plugin with a built-in preset system and XML preset import/export functionality.
Building upon the amp modeling success of VGA and VBA, Amp Modeler Pro adds a full effects engine along with a convolution processor to an enhanced tube modeling algorithm.
2008

Virtual Bass Amp
Following the success of VGA, Studio Devil's founder, Marc Gallo, was asked "so, what are you going to do next? Any plans for a bass amp plug-in?"
And so, on a flight from New York to San Francisco for the 2008 AES show, Marc wrote the code for Virtual Bass Amp. He did the graphics in the hotel room over the course of 2 days, and buttoned up the product plug-in project on the return flight back to New York.
In one week, Virtual Bass Amp was released, and went on to become one of the most successful Bass Amp plug-ins.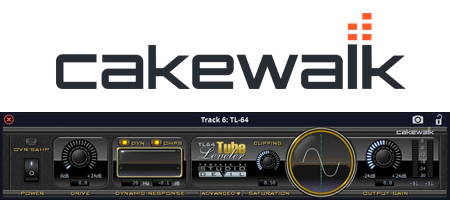 Cakewalk SONAR
Cakewalk and Studio Devil partner to create TL-64, a plug-in to bring tube warmth to Cakewalk's flagship DAW product, SONAR!
Impressed with the tone and efficiency of the Studio Devil line of tube amp modeling plug-ins, Cakewalk approached Studio Devil with a concept for an all-purpose tube limiter preamp project for use on any tracks in their flagship digital audio workstation, SONAR. Studio Devil then designed TL-64 as a "tube leveler", or tube emulation plug-in, for use on any track to give it some soft limiting and warmth.
2007

British Valve Custom Debut
Studio Devil debuts its groundbreaking vacuum tube amplifier modeling technology with its first software-based virtual guitar amplifier: British Valve Custom.
Originally created for Windows-based VST hosts only, British Valve Custom (BVC) continues to get downloaded today...it's free, and still captures something that many other amp modelers still fail to reproduce to this day.

Virtual Guitar Amp Released
Studio Devil released its first commercial plug-in, Virtual Guitar Amp (VGA), in the fall of this year.
After the overwhelming response from British Valve Custom, Studio Devil decided to add multiple amplifier models and two cabinet simulations to make their first commercial product.
VGA went on to win several awards and international acclaims...and it served as the foundation for other commercial products to follow.
2006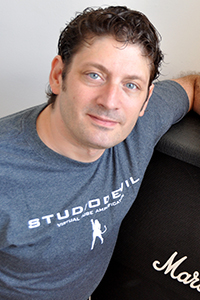 Studio Devil is Formed
Marc Gallo founds Studio Devil with the purpose to create authentic digital reproductions of coveted vacuum tube amplifiers.
The slogan "Desire Analog...Embrace Digital" is born, and captures the spirit of Studio Devil's corporate mission.